---
The Shawn Adams Shindig will take place in downtown Chattanooga
---
Social Information has been updated, August 25:

Social Location:
The 3rd Deck Burger Bar
Pier 2 at Ross's Landing (On the Tennessee River)
201 Riverfront Parkway
Chattanooga, TN 37402

Under the Olgiati Bridge & just down river of the Pier (@ 150 yards)

Phone: (423) 648-9108
This will be an indoor/outdoor event & open to all ages
There are 6 Flat-screen TV's for game viewing pleasure
Leather couches, Fancy Carpet, Windows, River
Foosball, Air Hockey, Darts, Wii, Full Service Bar
Delicious food served until 10:00 PM (Click here for the Menu)
A healthy amount of supplied beverage for those 21 and above (Fat Tire, Newcastle, Stella Artois, High Life)
Kegs tapped at 7:30 PM & flowing till gone (The Bar however will be serving until after midnight)
Adult Beverages available ONLY to those of age and with ID
(Bring your ID! ID's are required to enter the Beverage Area and/or to enjoy adult beverages - Everyone will be carded, minors or those without ID's caught sneaking sips and such or showing signs otherwise of intoxication will be escorted off premises, single-elimination format)
A band will provide free entertainment on the Riverfront stage, which is 150 yards up river from our Social Location. We'll keep you posted on who it'll be!

There are many, many great places to eat in downtown Chattanooga and within walking distance to the party - click the "Where to Eat" link for ideas.
Please don't drink and drive in Chattanooga - call a cab - Sunday is full of Ultimate, too!
---
Photos of our Social Location

The Barge - Our Social will take place on the 3rd Deck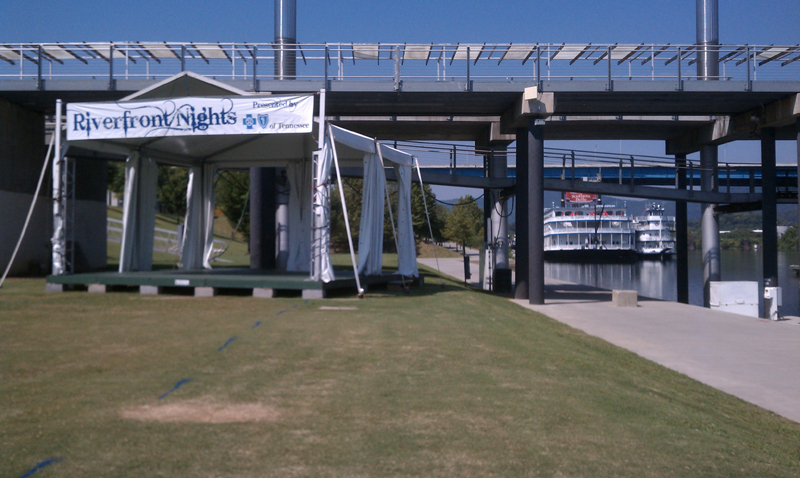 Riverfront Nights Stage where Sister Sparrow & The Dirty Birds will play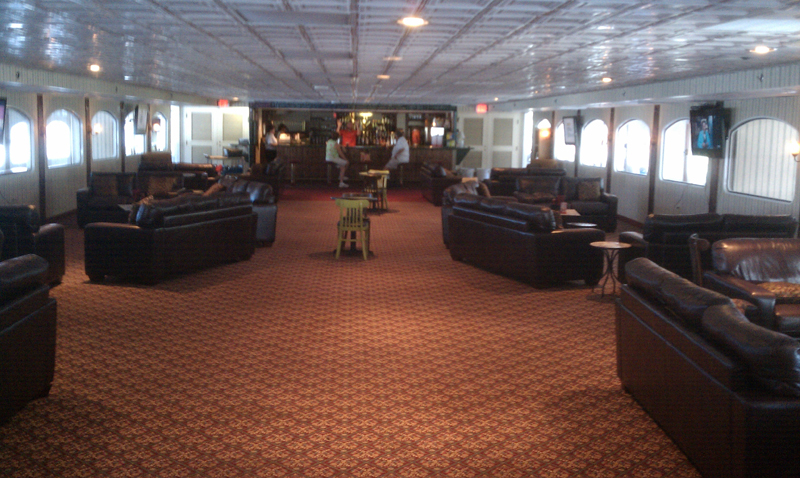 Inside the 3rd Deck Burger Bar

Inside the 3rd Deck Burger Bar - Another View

Looking off the front of the 3rd deck & toward the Riverfront Night's Stage